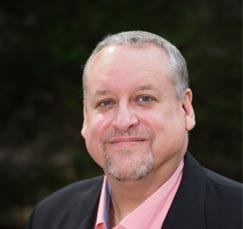 For Casey Taylor, all roads lead to real estate.
"I want to help people find a home, and not just a place," says Casey, who has spent years aiding others, including volunteering in the communities in which he's lived.
Casey's professional experience includes working as an environmental educator, teaching at Johnston Community College, and years spent as a photographer, park technician, hunting guide and trapper. He laughs when recalling some of the "odd jobs" he's juggled to support himself and his family – water plant operator, locksmith, carpet cleaner, forklift operator and roof truss builder – experience that also helped prepare him for a career in serving real estate clients.
"I'm really excited to be working on the team at Coldwell Banker Advantage," says Casey. "Honesty, integrity and caring are their hallmarks, which are important to me."
He adds, "We take care of our clients and help them in what is likely the biggest investment in their lives. To pave the way to happiness, growth and prosperity."
Casey is passionate about assisting both home buyers and sellers. From first-time home buyers, to families looking for their ultimate dream homes, to retirees who are on the downsize, Casey provides knowledgeable service and prompt follow-up.
Originally from Whitakers near Rocky Mount, Casey attended East Carolina University and N.C. State University. He graduated salutatorian from Wayne Community College, earning two associate degrees, in Park Ranger Technology and Wildlife and Fisheries Management. He now makes his home in the Cleveland Township, just a few miles from the Coldwell Banker Advantage office in Garner.
"I have a wonderful woman in my life who is my best friend and biggest cheerleader," Casey says. "A teenage son and three rescue dogs also help keep me grounded and on the right track."
Call Casey Taylor at (252) 903-6462, or email at ctaylor@cbadvantage.com.