The Backstory…
In the early '90s, I was tossed into the exciting world of restaurant writing for a magazine in Washington, D.C. Actually, my beats were restaurants, nightlife and shopping – and I thought I had it tough! But restaurants were always my favorite.

Once I remember counting the number of restaurants I had dined at during the course of a month. That is, between my magazine work and a second gig as a private eye with my boyfriend-soon-to-be-husband's company (he was hired by many of the chefs who were dealing with employee pilfering or marital problems). Anyway, I lost count at 40 restaurants.

But first, some background. I grew up mostly in the military town of Fayetteville, N.C., as the daughter of a German immigrant mother and a soldier father from the hills of South Carolina. Our sizeable family didn't have the means to frequent restaurants. On my 18th birthday, I went to work as a waitress in a fine-dining establishment and learned such skills as the art of serving lobster (which I loved from the first-ever bite) and how to uncork Champagne. Other restaurant jobs followed as I worked my way through college, and, then in my mid- to late 20s, I was fortunate to be introduced to some acclaimed restaurants in the U.S., thanks to travels and a fantastic friend and mentor. Still, my palate was far from adventurous. But I knew what tasted good – and I guess my years writing about food and fashion for newspapers kind of qualified me.

So, I come back to the D.C. adventures. There I was, a virgin to Thai, Korean, Indian, Turkish, Lebanese, Spanish, Moroccan, Caribbean, Ethiopian food … and so many other cuisines. I soon learned that dining out wasn't just about the food, but also about the experience. And I often got to see the masters at work. It was the rise of celebrity chefs in America, and I was fortunate to have a seat at the table. Or in the kitchen. I could observe James Beard award-winning chefs such as Jean-Louis Palladin of the Watergate and Roberto Donna with his growing restaurant empire. I soaked up every detail as they created, digging deep into their psyches and honing their creative skills on the spot, sometimes using salty language to drive it all home. I would reap the rewards (most of the time), sampling everything from foie gras to rooster testicles.

After moving to Sarasota, Florida in the late '90s, I enjoyed writing about restaurants for a few magazines over the next several years. As I recall, those years included a lot of amazing seafood – especially stone crab claws and crab cakes. My mouth simply waters just thinking about it.

Fast forward to early 2020. In a wave of nostalgia, my mind kept wandering back to how much I missed writing about restaurants. The timing was right to approach an editor friend about contributing a monthly feature to my hometown's city magazine. I'm grateful that she saw the value and agreed to let me run with it.

After a month or so, the need became even more apparent to me as COVID-19 hit. Suddenly, restaurant owners and managers were forced to "pivot," as we learned to say. To sanitize, mask up, limit capacity and hours, prepare for increased takeout, get more innovative with services such as delivery, and fight for every dollar. My passion grew by leaps and bounds. To promote eating local. To shine a spotlight on the best places to experience wonderful food, even if it's to-go. To help.

With every new assignment, I am inspired by the resilience of restaurant folks, the thought processes and the perfect mix of ingredients to create something special. I'm also reminded that turning people on to great experiences is beyond fulfilling. From 5-star dining to mom-and-pop establishments, some things will never change. Food is life itself.
The Little Thai Restaurant That Could
PJ Thai Cuisine, CityView, June 2021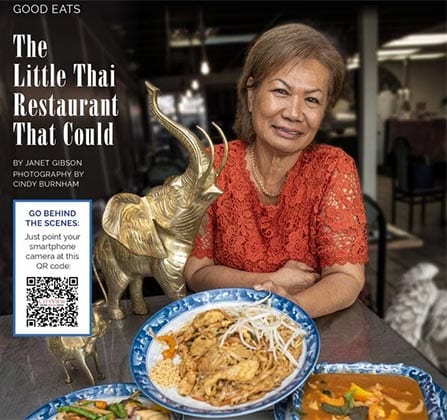 Click here to read the article in CityView Magazine
DestinationFAY Magazine
Premier Issue
2021-2022
Foodie Dream Town:
Local Restaurants Satisfy All Kinds Of Cravings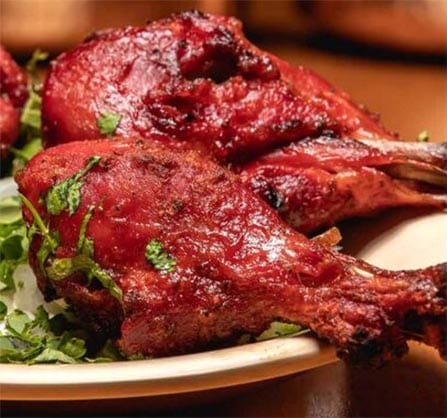 Click here to view the article in DestinationFAY Magazine
Soul Food Seafood
Riverside Seafood, CityView, May 2021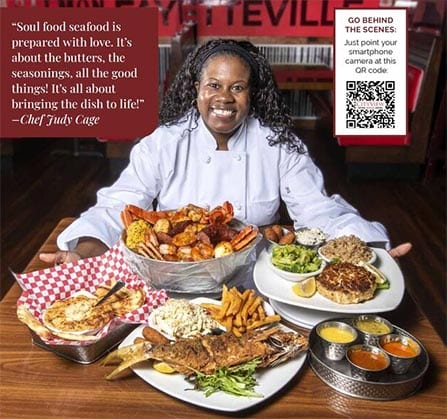 Click here to view the article in CityView Magazine
Like a Fish Outta Water
Deep Creek Grill, CityView, May 2021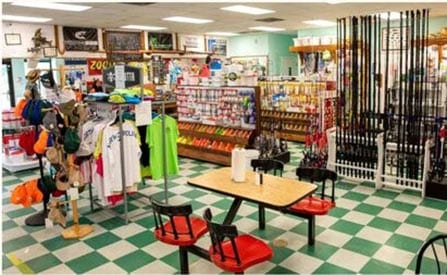 Click here to view the article in CityView Magazine
---
Island Time
Latitude Bar & Grill, CityView, April 2021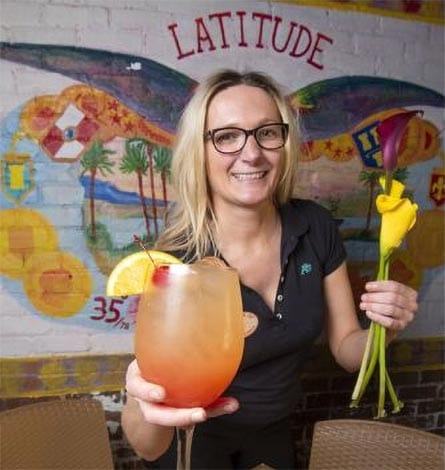 Click here to view the article in CityView Magazine
---
A Taste Of Home
Guatemala Centro America Restaurant, CityView, March 2021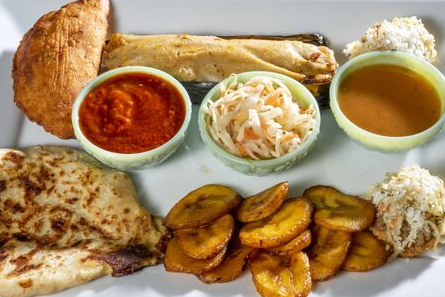 Click here to view the article in CityView Magazine
---
Isn't It Romantic?
Antonella's Italian Ristorante, CityView, February 2021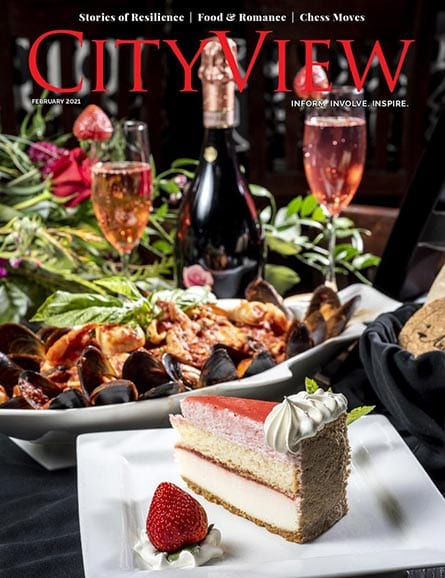 Click here to view the article in CityView Magazine
---
Bowls! Bowls! Bowls!
CityView, January 2021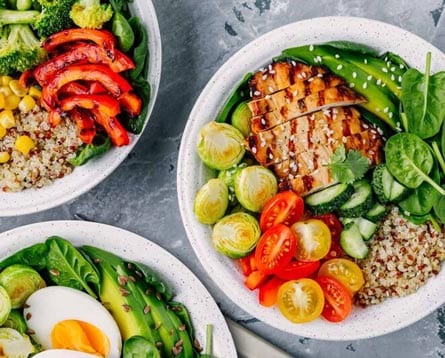 Click here to view the article in CityView Magazine
---
'A Little Something Extra'
Luigi's Restaurant, CityView, December 2020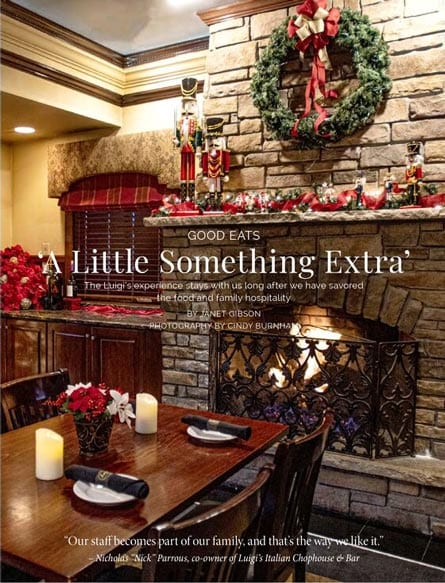 Click here to view the article in CityView Magazine
---
Turkey Time Is Any Time
The Fried Turkey Sandwich Shop, CityView, November 2020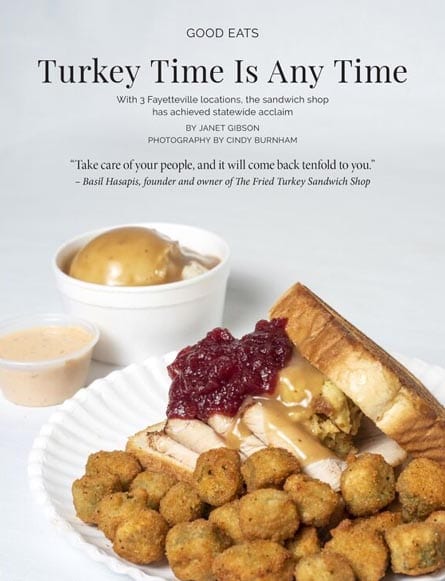 Click here to view the article in CityView Magazine
---
Winner Winner, Chicken Dinner
Fabe's, CityView, October 2020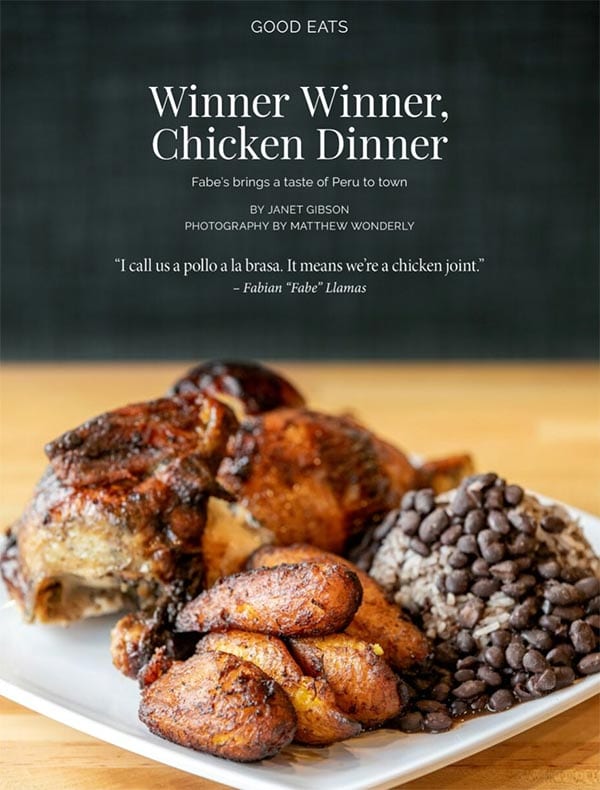 Click here to read the full article
---
Prelude To A Taste
Bombay Bistro, CityView, September 2020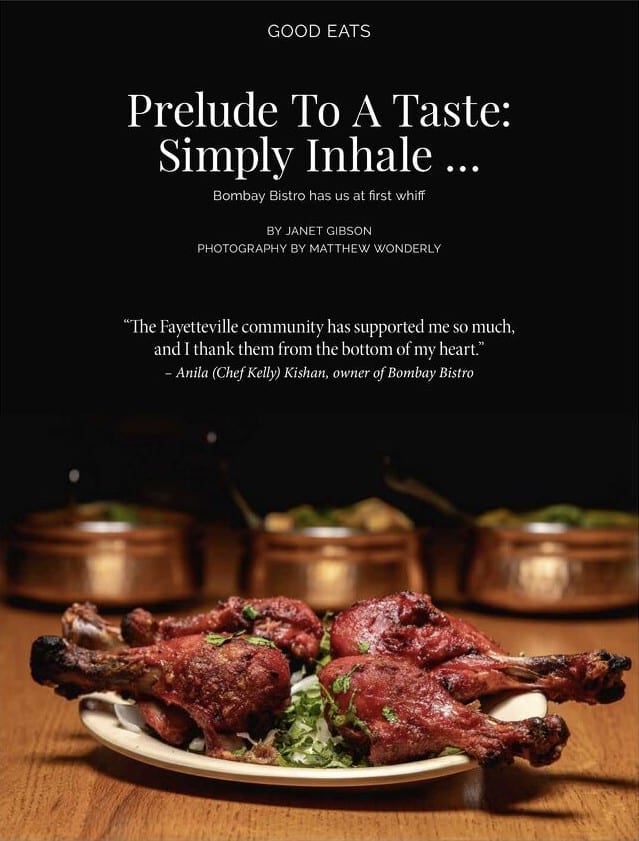 Click here to read full article in CityView Magazine
---
"The Hunt Leads To El Cazador"
El Cazador, CityView, August 2020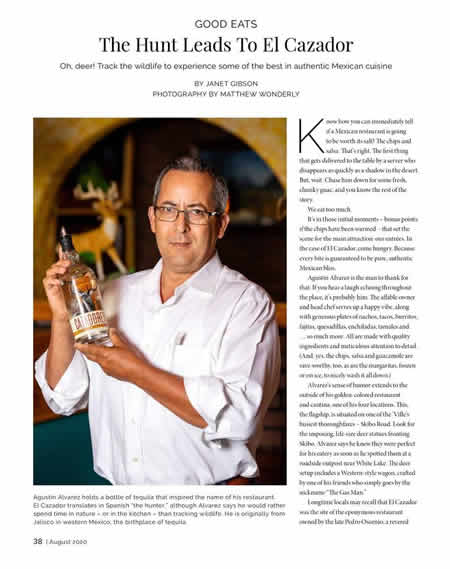 Click here to view the full article in CityView Magazine
---
"Where Everybody Knows Your Name"
Scrub Oaks Contemporary American Pub, CityView Magazine, July 2020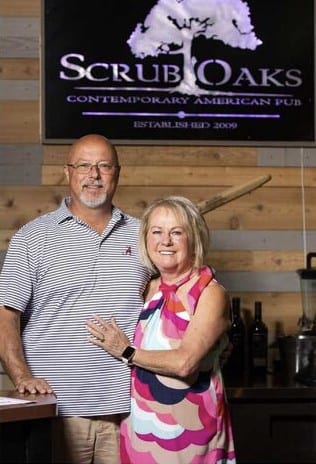 Click here to view full article in CityView Magazine
---
New York Restaurant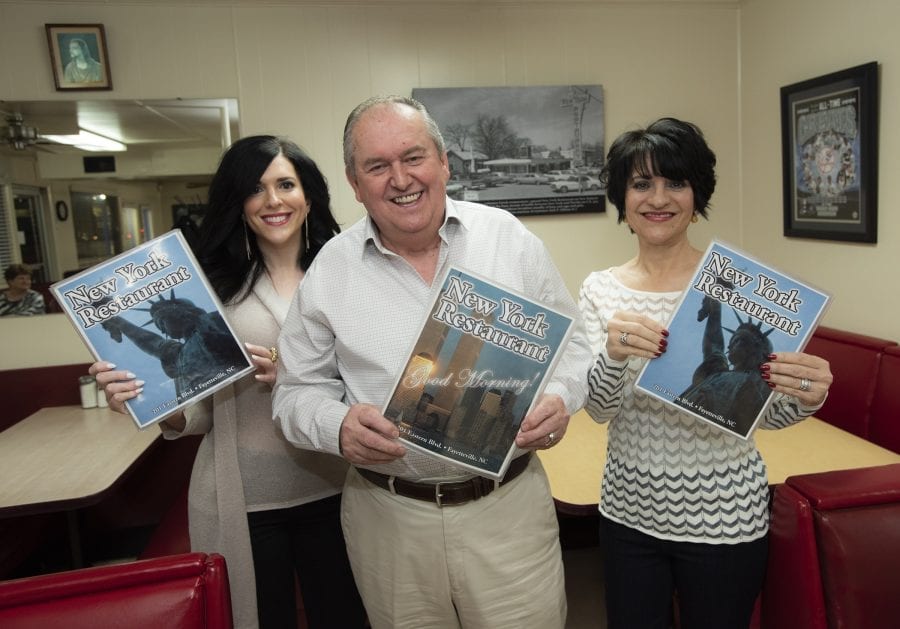 Click here to read full article in CityView Magazine
---
Slow Food, Done Right
Saigon Bistro, CityView Magazine, March 2020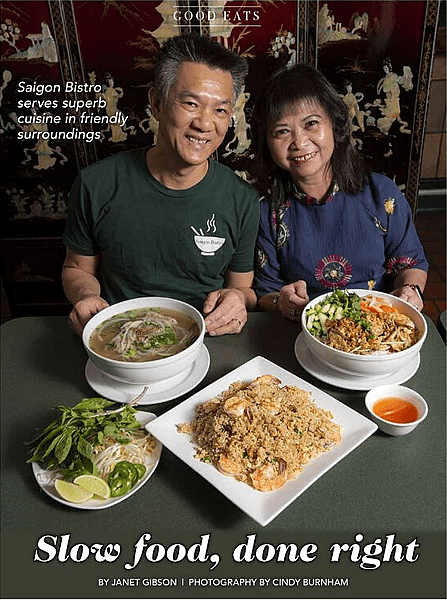 Click here to read full article in CityView Magazine
---
Pharaohs Legacy
CityView Magazine, February 2020