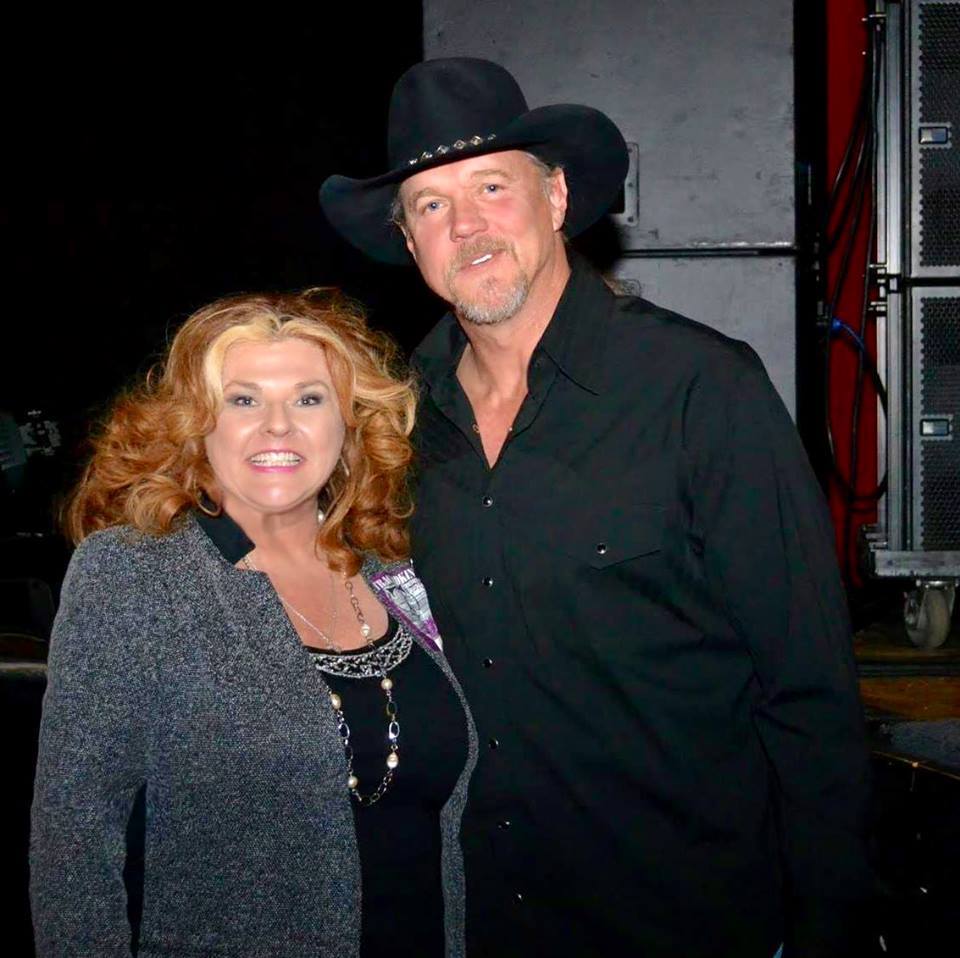 I've been fortunate to experience "Forrest Gump-ian moments" in my life. Flashes of history with a lot of celebrity interviews thrown in for good measure. And, let me just say, they all put their pants on the same way. They all have insecurities. All of them. I've always said soap opera actors and country music stars are among the nicest.
Willie Nelson still ranks as my favorite. Dude is so Type B, he almost made me nervous. Almost. I was too busy having fun – hanging out with him on his tour bus, the Honeysuckle Rose, and learning how to play golf on his computer (Pebble Beach). He even entertained me and sang for me on guitar. Yes, I was in Willie's bedroom, but it was all business. That evening, he winked at me on-stage as I hung out in the wings. Way too cool.
For some reason, I must have been putting out the vibe to hang out with the rich and famous. I'll always remember with fondness the designer Bill Blass, who waved up a stairway in New York's Pierre Hotel, so I can hang out with him and his partner and watch the fashionable socialites arriving below. Made for a great story.
I also had the pleasure of interviewing Ronald Reagan when he was running for President the first time. It was about two weeks before my 21st birthday, and I asked him, "Why should I as a 21-year-old college student vote for Ronald Reagan?" He didn't hesitate. "So you can have the same freedoms at 21 that I had." He was beyond gracious. A lovely man.
Will I name my least favorites or unpleasant experiences? Nah. But I will say there was one who verbally attacked me in a drunken rage just for being a reporter. Bless his heart. I really don't think he meant any harm.
Actors, politicians, musicians, fashion designers, authors, beauty queens … I actually feel the most comfortable doing celeb interviews. The goal, of course, is to always make a subject feel comfortable enough to spill his (or her) guts. I've seen my share of family photos and tears. It's an honor to capture such humanity.
Hindsight being foresight, I wish I had photos with all of them. But they will be forever etched in my mind. Or, as one of my favorites, Bob Hope, put it: "Thanks for the memories."
Just for fun, I made a list of my celeb interviews/encounters:
Trace Adkins
Susan Akin, Miss America 1986
Terrell Anthony (soap actor)
Letitia Baldrige (etiquette maven/author)
Lucille Ball
Bill Blass
Kirk Cameron
Glen Campbell
Keith Carradine
Dixie Carter
Bart Conner (Olympic gymnast)
David Copperfield
Aneta Corsaut (Helen Crump on "The Andy Griffith Show")
Mac Davis
Oscar de la Renta
Phyllis Diller
Barbara Eden
Michael English
Mick Fleetwood
Dr. Henry Louis Gates Jr.
Crystal Gayle
Danny Glover
Lee Greenwood
Dick Gregory
Jessica Hahn (Jim Bakker/PTL scandal)
Rick Hendrick
Tommy Hilfiger
Bob Hope
Lena Horne
Iman
Laurence Lau ("All My Children")
Ralph Lauren
Robin Leach
Rich Little
Kenny Loggins
Ali MacGraw
Mountain Man ("Duck Dynasty")
Barbara Mandrell
Scotty McCreery
John McVie of Fleetwood Mac
Ronnie Milsap
Greg Morris ("Mission Impossible")
Joe Namath
Willie Nelson
Oak Ridge Boys
Jim Palmer
M. Scott Peck
Kaye Lani Rae Rafko, Miss America 1988
President Ronald Reagan
Smokey Robinson
Michael Rooker
Darius Rucker
Claudia Schiffer
Tom Selleck
Tommy Shaw (Styx)
Brooke Shields
Richard Simmons
André Leon Talley
Elizabeth Taylor
Butch Trucks
Ivana Trump
Gino Vannelli
Carleton Varney
Ruth Warrick (Phoebe Wallingford on "All My Children," young actress in "Citizen Kane")
Sharlene Wells, Miss America 1985
Walt Willey ("All My Children")
Tom Wopat
Kim Zimmer (soap actress)